Game Changer




GREAT FOR CONSUMERS, GREAT FOR YOUR BRAND
Helping you keep up with your customer
SR CarnoSyn® beta-alanine is truly a game changer when it comes to everyday wellness and healthy aging. But it isn't just great for consumers. It's great for your business, too.
Whether you are a healthcare practitioner or a natural products brand looking for the latest in health science innovation, we're here to help you offer something revolutionary. Choose SR CarnoSyn® in your preferred formulation.
Powder
SR CarnoSyn® comes in powder form for use in a variety of applications. It is tasteless and odorless in liquids. We also recommend it for powders, bars, RTDs, gels, sticks, confectionaries, gummies and capsules. The chart below offers a few suggested uses—the opportunities are limitless.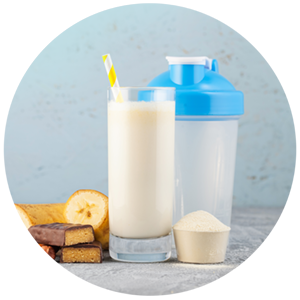 Category
Beverages and beverage bases
Nutritional bars
Ready-to-eat cereals
Medical foods
Tablets
SR CarnoSyn® tablets are available as a branded, turnkey solution to add to your line. Supplementing requires only 2 tablets twice a day.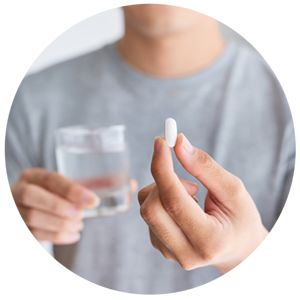 REGULATORY & COMPLIANCE
FDA Compliant
CarnoSyn® beta-alanine has New Dietary Ingredient status (NDIN 1103) from the FDA. It has been extensively clinically researched and shown to be both safe and effective for the healthy aging market.*
Patent Status
Natural Alternatives International (NAI) is the owner of the 12 SR CarnoSyn® patents covering the USA, Canada, China, Europe, Japan and Korea, as listed below and on www.carnosyn.com, as well as the registered trademarks CarnoSyn® and SR CarnoSyn®.
USA patents:
8,329,207
8,496,958
8,394,402
8,980,307
9,636,315
9,907,769
International patents:
Canada 2621365
China 101309688
Europe 1883406
Japan 5336180
Korea 10-1190791
Korea 10-1275660
Conformance to cGMP Standards
NAI maintains Good Manufacturing Practices (GMP) as established by the United States Food and Drug Administration. Stringent guidelines for manufacturing have been established to ensure that products are safe, unadulterated and meet the quality standards for food products. They ensure standardized manufacturing and quality in all products manufactured by NAI.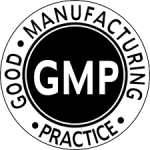 TGA Certification
The Therapeutic Goods Administration of Australia (TGA) prepares standards, conducts testing programs and evaluates therapeutic products internationally. This certification enables NAI to produce products that have been manufactured under strict requirements and export these products to countries around the world.